How much line can you fit on a fishing reel and what is the difference in lengths with drag pressure being applied?
We are commonly asked how much line of different sizes will fit on a specific reel so we have put this blog together to show you how the increased drag when spooling a reel correctly also makes much difference with braid. This is because braided fishing lines have zero stretch so it is worth knowing how to spool your reel correctly. 
1kg vs 5kg of drag pressure
The first test we ran with a start drag of 0.97kg, which is surprisingly hard to pull of the spool. Most people would expect 1kg of drag to be very loose, but that's not the case and we suspect is about as much as most tackle stores would use to spool a reel.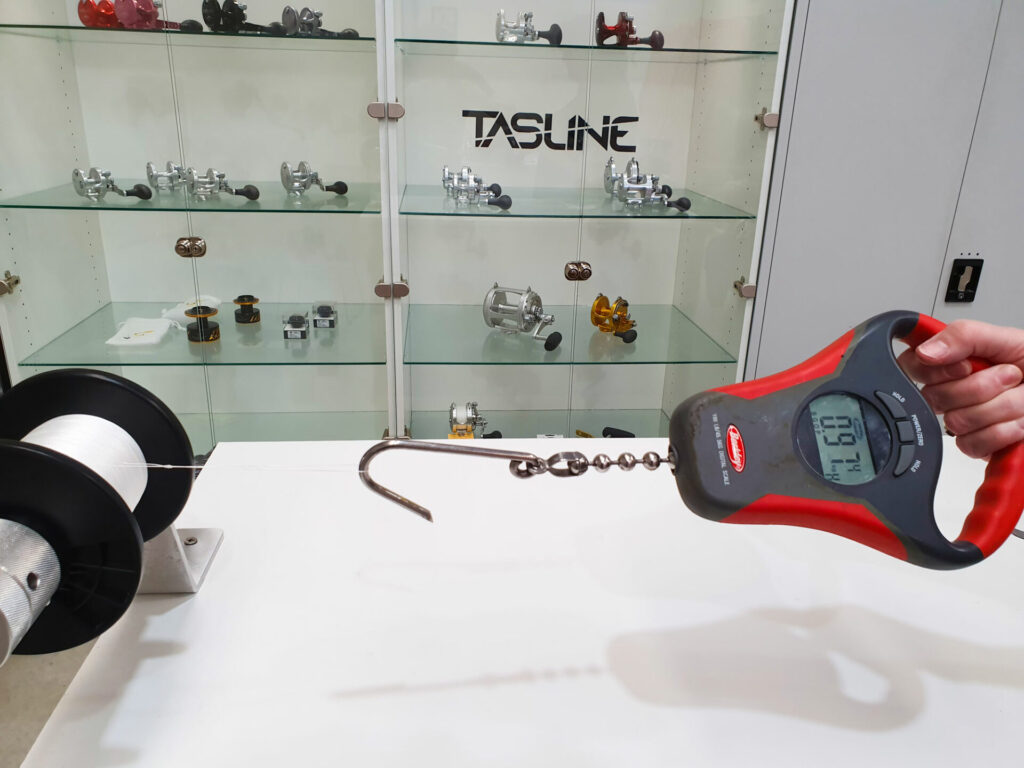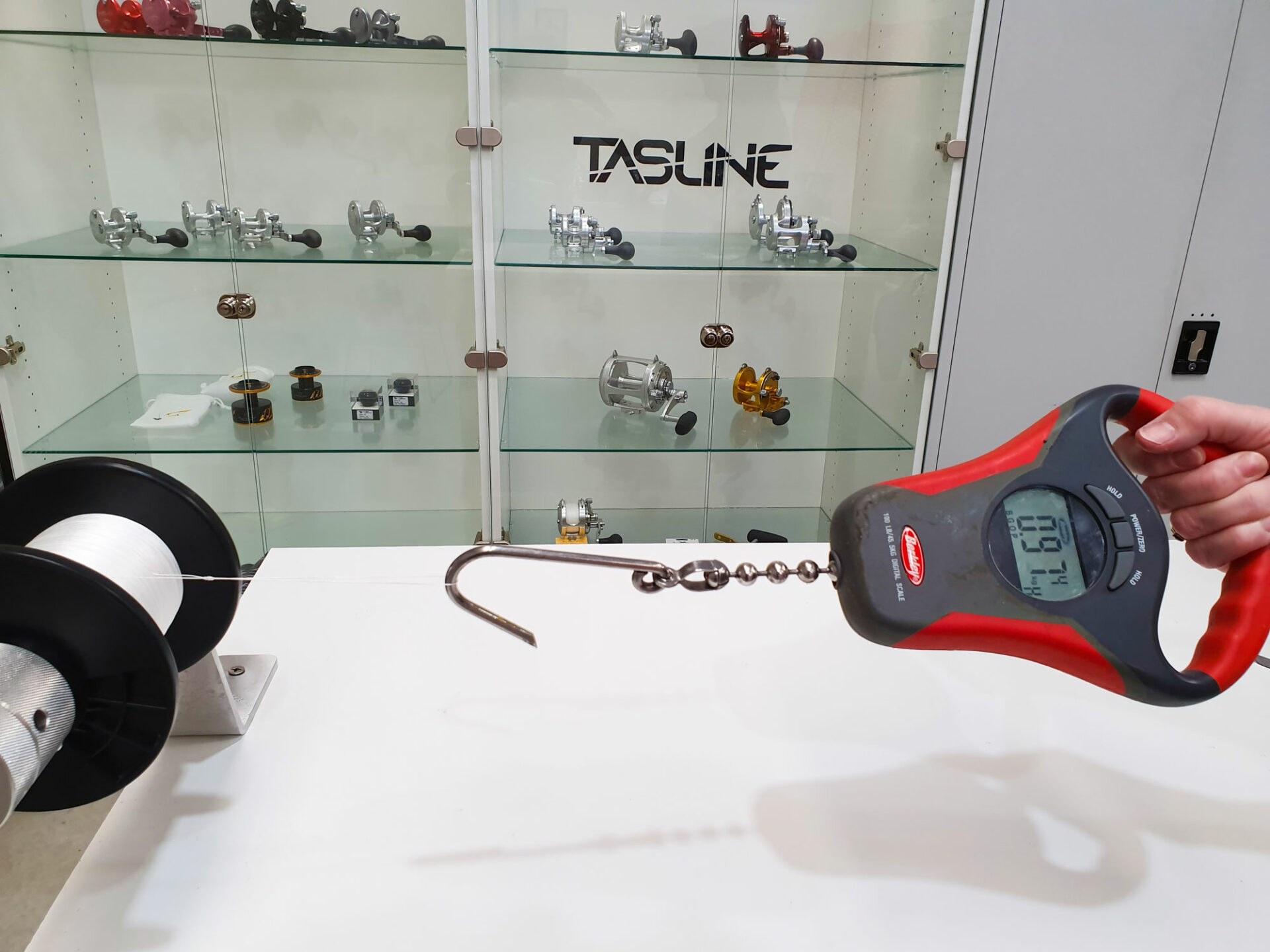 At the conclusion of spooling the reel exactly to the line underneath the spool lip, we measured the drag again and it dropped down to 0.8kg
The reading on the counter was 410.7 meters. The spool says 288.0 meters of 65lb Power Pro, so we were a little surprised to get that much 60lb line on this spool.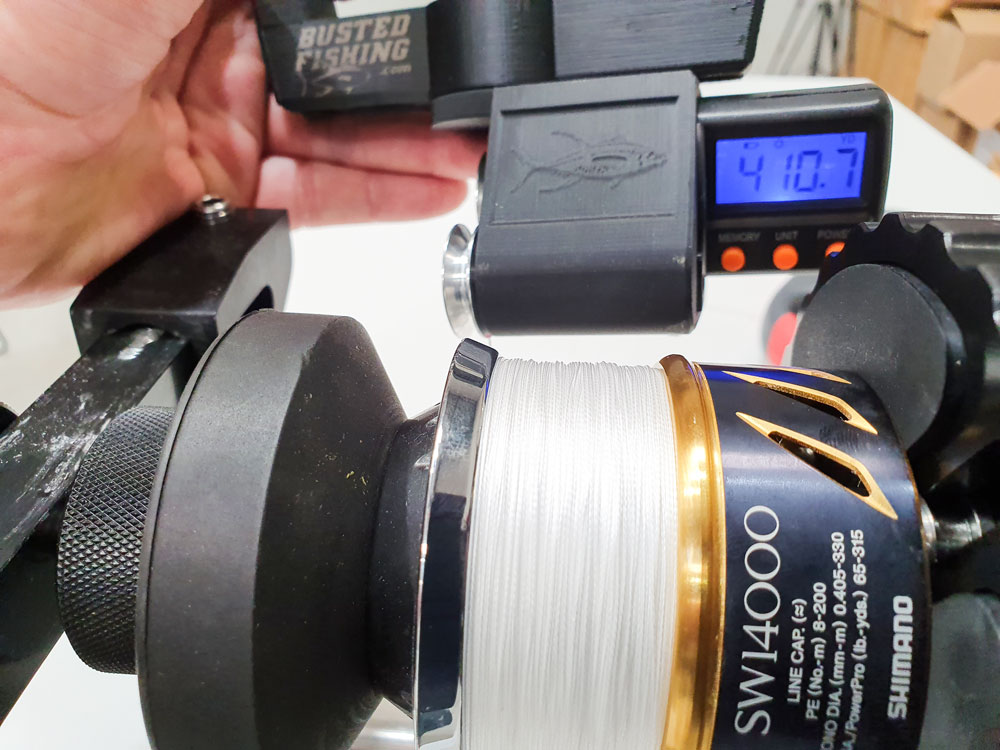 After stripping all the line off, we used exactly the same spool and set up the drag to 5.04kg, which feels like you almost can't pull the line off by hand.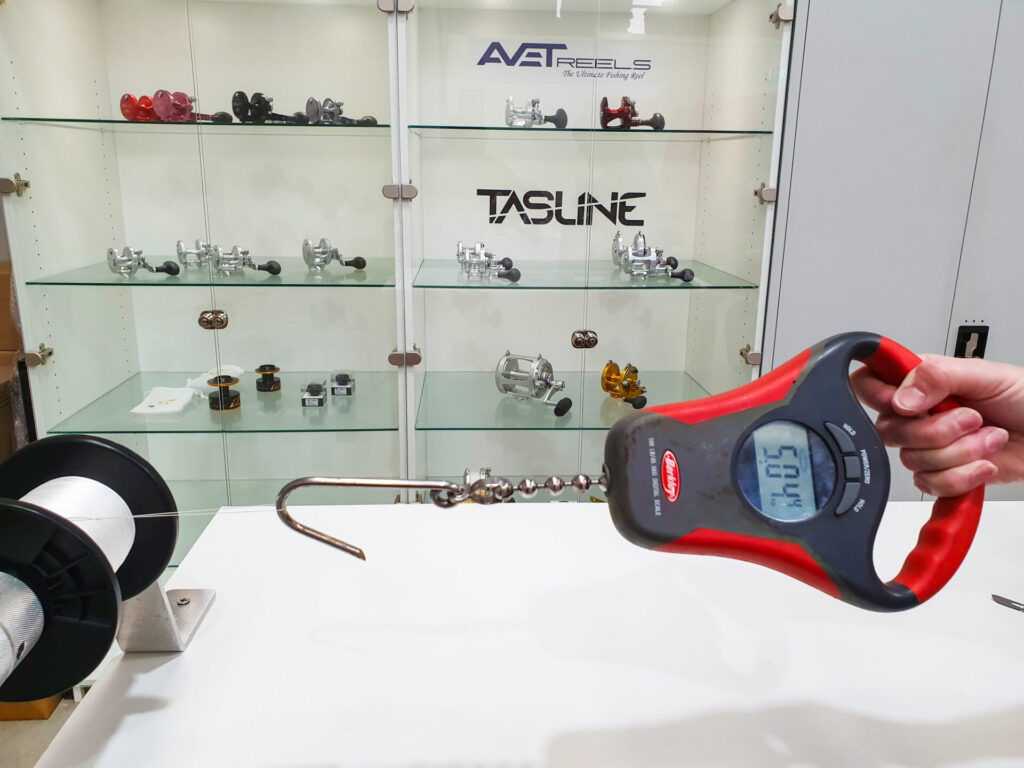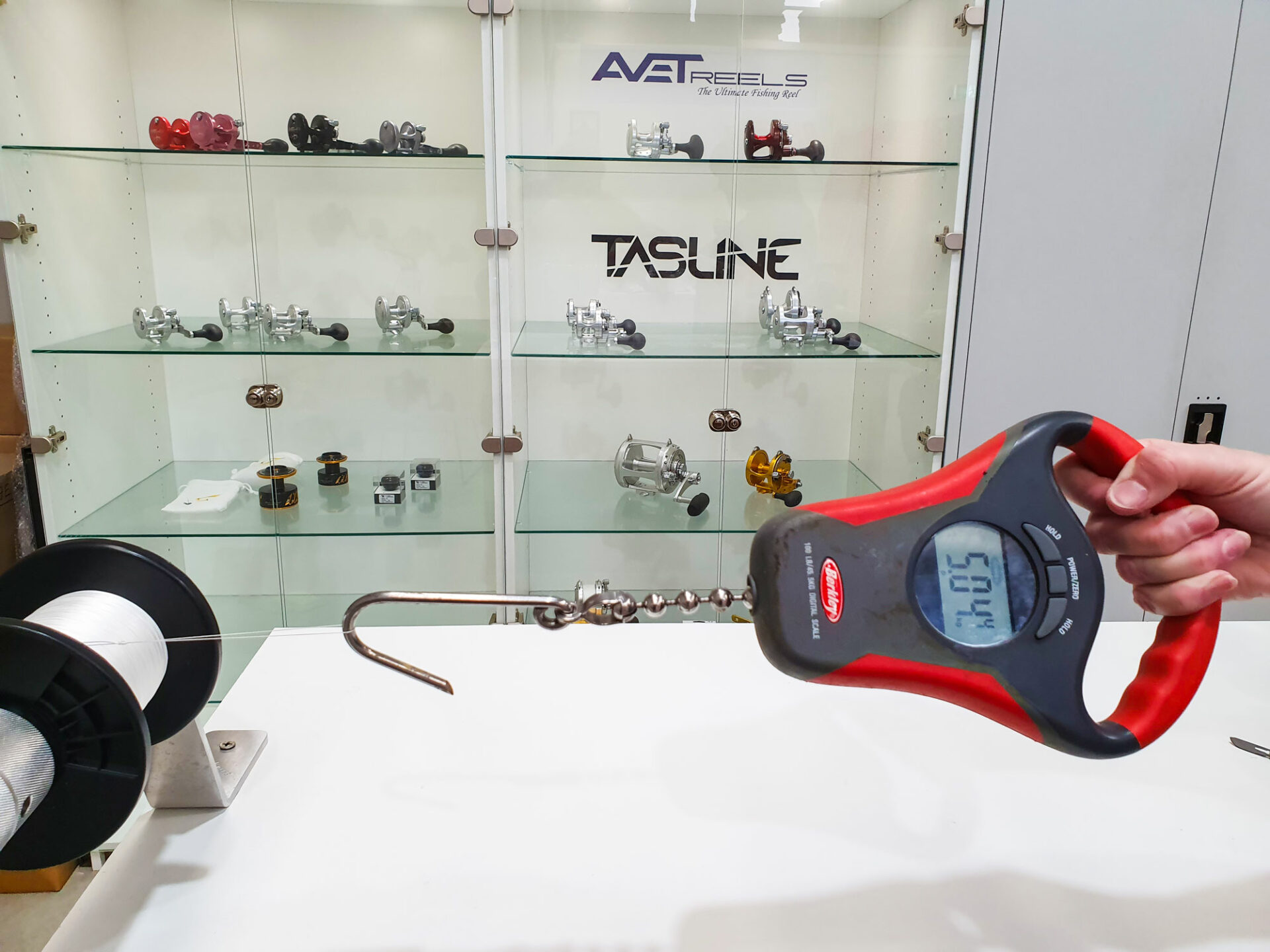 Once we reached 410 meters it was already evident that we would get a lot more line on this spool and we stopped again on the line underneath the spool lip.
We measured the drag again after the reel was full and the drag measured 3.85kg, which was a lot less than when we started. Over the years of using the Bee's Knees Spooler, we noticed that the drag can drop a lot. Theoretically, one would expect the drag to increase as the spool diameter get's smaller, but we suspect that most plastic spools collapse somewhat as there is less line on the spool, which may alter the drag. In the real world, 3.85kg still feels like a lot of drag on a straight pull.
The result on the line counter was 480.0 meters, which was 69.4 meters more line on the spool.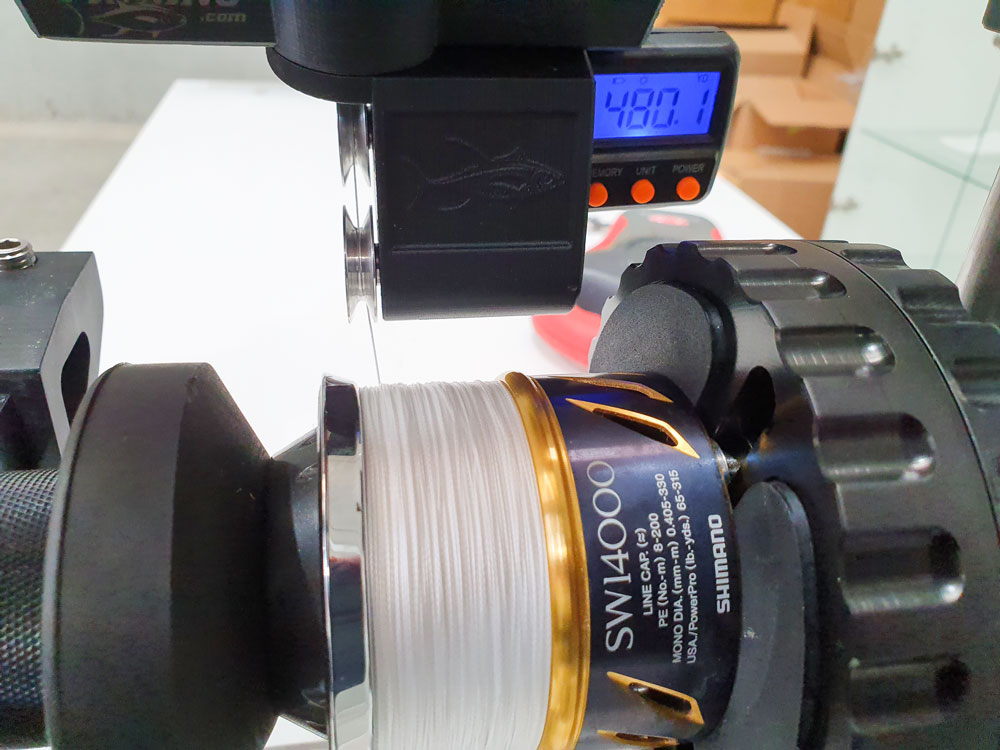 In conclusion:
0.88kg average drag = 410.7 meters
4.44kg average drag = 480.1 meters
This shows that depending on who is spooling your fishing reel and how the difference can be a lot. Ideally, you just want the most line on a reel of a certain size so you have the best chance of catching that trophy fishing. So to answer the question. How much line can you fit on a fishing reel? There can be a lot of factors but make sure you are putting a decent amount of drag pressure on to make sure you are getting the maximum capacity possible. 
Gear used