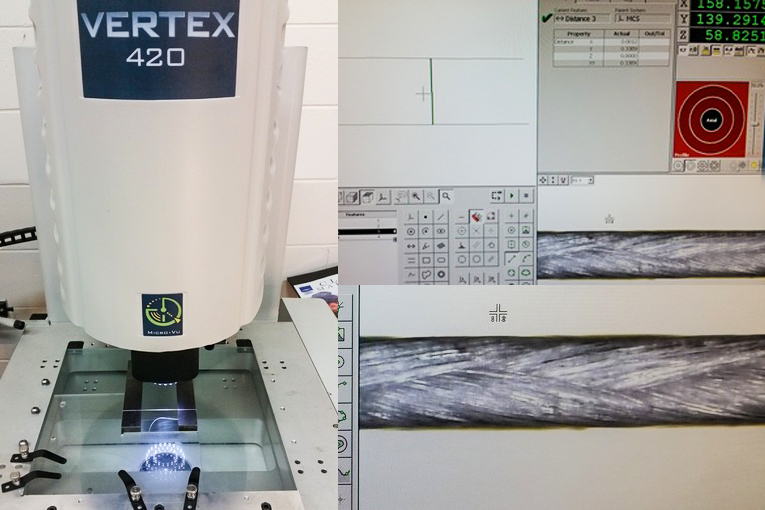 Independent tests by third parties have shown the incredible diameter to breaking strain relationship of Tasline. This is achieved by only using the highest grade fibers and meticulous braiding techniques. With our unique process and testing of small batches, you can be assured you will buy the best braid available. 
Tasline employs single and multi headers for their braid manufacturing. To achieve the very best quality and most consistent process, single header machines are used for the Tasline Elite range. All Tasline Elite White lines from 12lb to 100lb are 8 strand as seen in this picture. The only exception is the 15lb which is 6 strand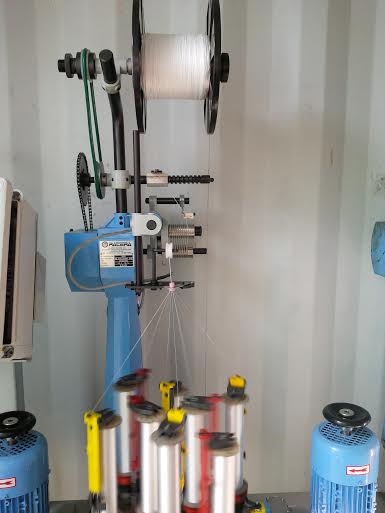 This is where Tasline Elite really shines. Not only is this braid incredibly thin for it's breaking strain but due to not relying on coatings it's also supple and smooth. This enables Tasline Elite to pack on the reel better and "fill the gaps". A stiffer braid will leave significantly more voids when packed on a reel and this should not be underestimated. It's for this reason many Tasline customers are amazed how much more line they will fit on their reels.
We often get asked how much line will fit on your reel and we have not come up with a foolproof system to answer that question but here is some help:
We have a spreadsheet with data supplied by customers and will add more reels and lines over time:

The above table shows diameters and actual average breaking results. 
One question that gets asked a lot is why not just write the true breaking strain on the spool. Under stating braid has been common since braid came onto the market and the main reason for this was and still is today, that a lot of anglers can't tie a knot that's any better than 80% of the line's capacity. We understand that Tasline Elite White braid is used mainly by switched on anglers who are very capable at tying good knots like the FG and PR knot or bimini's and wind-on leaders. Including all the information on the spool gives these anglers more choice, whether to downgrade the breaking strain when more line capacity is required or go for the higher breaking strain and diameter to avoid bust offs and line dig in, depending on the fishing situation.